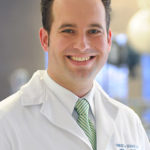 We are fortunate to have Dr. Christian Schaaf as the guest speaker for our next member meeting on Tuesday, April 25, 2017.  Dr. Schaaf will be speaking to us about "Personalized medicine – how genomic information allows us to better understand human neuropsychiatric disease."  (See his impressive bio below.)
Please RSVP to angelika@houstonleipzig.org if you plan to attend, as we need to have an accurate count for purchasing food and beverages.  The meeting fee of $10.00 for Houston-Leipzig members, $15.00 for guests and $5.00 for students is to fund the cost of our meeting space, food and beverages.
We will meet in the Parish Hall at Christ the King Lutheran Church at 2353 Rice Boulevard.  Check in and registration begins at 6:15 p.m. and the food and beverage reception starts at 6:30 p.m. Our meeting and guest speaker will start at 7:00 p.m.
We hope you can join us and feel free to bring a friend.  If you have any questions, please let us know.
Sincerely,
Kathy Kennedy
President
Kathy@houstonleipzig.org
Houston-Leipzig Sister City Association
Houston-Leipzig on Facebook
Dr. Schaaf is an assistant professor in the Department of Molecular and Human Genetics of Baylor College of Medicine. He received his MD and PhD degree in human genetics at the University of Heidelberg in Germany, then trained at Baylor College of Medicine to become a board-certified medical geneticist. His laboratory at the Jan and Dan Duncan Neurological Research Institute at Texas Children's Hospital focuses on the genetics of neurodevelopmental and neuropsychiatric disorders. Dr. Schaaf and his team have discovered multiple genes that cause human disorders. In recognition of his major contributions, two disorders have been named after him: Schaaf-Yang syndrome and Bosch-Boonstra-Schaaf Optic Atrophy syndrome. Dr. Schaaf's groundbreaking work has been recognized with many awards, including a Fulbright & Jaworski Faculty Excellence Award, the Baylor College of Medicine Rising Star Award, the prestigious William K. Bowes Award for Medical Genetics by Harvard Medical School, and the inaugural Seldin-Smith Award for Pioneering Research by the American Society for Clinical Investigation. Dr. Schaaf has authored dozens of publications in international medical journals, and he is the author of a major textbook of medical genetics, which is available in German, English, and Farsi. Dr. Schaaf is the Chair of Education for the American College of Medical Genetics. In the German community of Houston, Dr. Schaaf serves as Vice President of the Board of Directors for the German-American Elementary School.