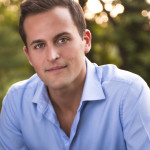 We are delighted to welcome Dramaturg Paul Hopper to our Houston-Leipzig meeting on Thursday, March 26, 2015, at 6:30 p.m. in the Parish Hall at 2353 Rice Boulevard, Houston, TX  77005.  He is the Houston Grand Opera's expert on Richard Wagner, Der Ring des Nibelungen, and of course this season's Die Walküre.  Opera patrons love it when he delves into the complicated family relationships of the Gods, demi-gods, protagonists, and anti-heroes of the Ring; Wagner's life and relationships seem just as turbulent.  He integrated the poetic, visual, musical and dramatic in the arts and a new language of music with complex textures, rich harmonies and orchestration, and the elaborate use of leitmotifs. When he had his own opera house – the Bayreuth Festspielhaus – built by King Ludwig II of Bavaria, Wagner incorporated many novel design features, which are now commonplace in opera houses the world over.
Wagner's life was characterized by political exile, turbulent love affairs, poverty and repeated flight from his creditors, and the creation of fabulous music. The effect of his ideas can be traced in many of the arts throughout the 20th century; their influence spread beyond composition into conducting, philosophy, literature, the visual arts and theater.
Pennsylvania native Paul Hopper currently serves as Dramaturg at Houston Grand Opera, where he acts as the resident opera information source. Paul's duties in Houston include educating the community in advance of upcoming operas through lectures, interviews and panel discussions, managing the organization's research and development efforts for new and existing operas, and translating and designing surtitles for all productions.
Previous to joining Houston Grand Opera, Paul served as Associate Manager of Vocalists at ADA Artist Management in New York City, where he co-managed a roster of over 50 singers, conductors and directors. A long time lover of light opera and operetta, Paul acted as Managing Director for Light Opera of New York for the 2012-2013 season and remains a member of the company's Board of Directors. Additionally, Paul has held positions at the Metropolitan Opera in the Lectures and Community Engagement department, and at Santa Fe Opera.
Paul holds degrees in Vocal Performance from the Eastman School of Music and the University of Houston. As a tenor, Paul specialized in the music of Mozart and Britten singing roles such as Tamino, Don Ottavio and Peter Quint in The Turn of the Screw. Outside of opera, Paul is an avid animal lover and enjoys exploring the country via hiking in the great outdoors.
Do join us for this fascinating talk — we'll have our usual food and beverage reception at 6:30 p.m. Registration will begin at 6:15 p.m., the talk at 7:00 p.m. Meeting fees are $10 for members, $5 for students, and $15 for nonmembers, regardless of whether you participate in the reception. Ample parking is available on the Rice University parking lot off Greenbriar Street for $1, credit cards only. Please respond now (including those who told us verbally) to let us know that you'll be attending on Thursday: angelika@houstonleipzig.org
Bring a neighbor, bring a friend, and let's have fun together at the Houston-Leipzig Sister City Association!